Description
The K2 Kinsley women's snowboard boot just may be the perfect snowboard boot so consider this your wake-up call! It nails the sweet spot for freestyle and all-mountain snowboarders who prefer a medium flex and prioritize comfort and fit.
The K2 Kinsley snowboard boot features a dual-zone closure with BOA® Fit System to micro-tune your fit. A dedicated BOA® dial for the upper shell and a second dial dedicated to closing the lower part of the shell.
The boot's upper cuff is constructed with our Flex Zone calf panel at the Top of the cuff, helping to keep legs happy all day long. Inside, a supportive three-point harness is integrated into the shell, wrapping itself around a heat-moldable Control Foam 3D liner with award-winning foam from Intuition®.
Underfoot, our proprietary This Grips! ™ rubber outsole provides excellent grip while hiking, boot packing, and walking across icy parking lots and sits atop a dual-density midsole. This midsole features a lightweight EVA material and is complemented with our Harsh mellow™ damping material to cushion your bones and reduce fatigue after long days on the hill.
BEST FOR:


FLEX:
H4/M3 ZONAL BOA® FIT SYSTEM: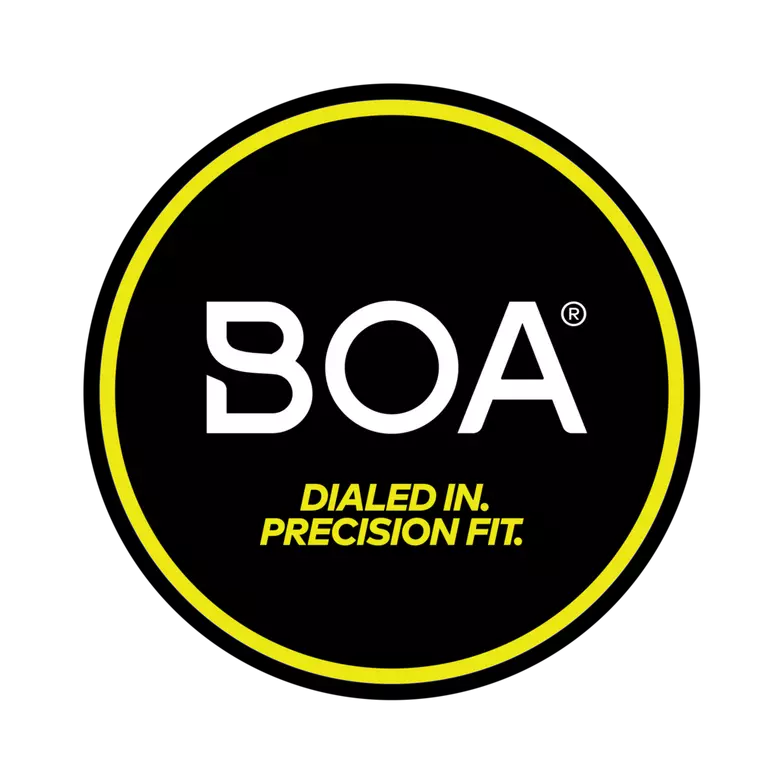 Impact-resistant, durable, and performance-driven, the H4 BOA® Dial ejects on severe impact and is easily re-inserted into the boot. The H4 dial controls the upper shell lacing, while the M3 dial controls the lower shell lacing.
3-POINT HARNESS LINER SYSTEM:
The 3-Point Harness is a straightforward solution that doesn't skimp on support. This system aims to optimize heel hold, while providing ankle support and unrivaled stability to help reduce fatigue.
THIS GRIPS! ™ RUBBER OUTSOLE:
Our proprietary rubber compound delivers excellent grip and durability on all terrain types and is integrated with Harsh mellow™ foam to dampen chatter and vibration.
INTUITION® CONTROL FOAM 3D LINER:
The most versatile liner in the K2 Snowboarding line, the Control Foam 3D liner features both internal and external J-Bars for the perfect blend of comfort and structure.
ARTICULATING UPPER CUFF:
Articulating cuff upper helps reduce shell distortion when flexing forward into the snowboard boot.
HDR™ PREMIUM SYNTHETIC UPPER:
A premium PU material that utilizes a proprietary resin, substantially improving durability and wear resistance.
HARSHMELLOW™ VIBRATION DAMPING:

Harsh mellow™ is a magical dampening system that replaces industry-standard foam dampening materials. Harsh mellow™ is strategically placed to dampen vibration underfoot to provide a "quieter" feel underfoot, reduce vibration from impact, and reduce fatigue while snowboarding.
3D FORMED EVA FOOTBED:
Provides anatomically correct cushioning and support and is built from rigid EVA foam.
FLEX ZONE CALF PANEL:
Flexible neoprene is placed at the liner's cuff to reduce pressure points on calf muscles